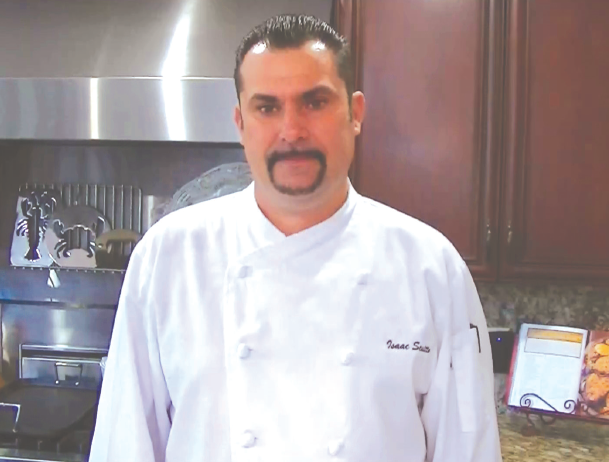 Isaac Scuitto was raised in the San Francisco Bay Area, surrounded by the authentic rustic cooking of his Italian grandparents. His love of cooking started in his teens when family gatherings always centered around delicious, rustic Italian food. With cooking as his passion, he attended the California Culinary Academy.
Since then, Chef Isaac has served in numerous high-profile culinary positions in the Las Vegas culinary scene, including Chef de partie at the exclusive Wynn Las Vegas, Sous Chef at the Sierra Gold, and Room Chef at the Aria Resort and Casino.
Additionally, Chef Isaac is Serv Safe Certified; he is a certified expert at sanitation — eliminating cross contamination — safe food storage, and proper disposal of food waste. This will ensure that you learn to cook safely and instill good habits from day one.
In 2012, Chef Isaac launched Cooking With Isaac, designed for hands-on, in-home culinary skills education. His approachable style and in-depth knowledge allow him to cover a broad spectrum of dishes — from beef Wellington to a simple vegetable stir fry.
His years of experience in professional kitchens make him the perfect chef to deliver the fresh, delicious food you crave.